Barbecued sloppy joes are great for lunch, dinner, a family get together, or a potluck. They are so versatile. We love this Barbecued Sloppy Joes recipe and we think that you will too.
It is very easy and you will most likely have most of the ingredients on hand! Make barbecued sloppy joes for dinner tonight. Serve it with a few chips, a salad or even some fresh fruit. It has such a great flavor, and the longer you can let it simmer the better it will taste.
I added a slice of Munster cheese because it is my favorite. I came to love Munster cheese when I worked in Logan Utah for Gossner's Cheese Factory. I worked on the Swiss cheese line and so I never had any trouble wanting to taste the cheese.
But the crazy thing about it was one day I went out front where they sold butter, cheese, and my favorite, ice cream. I tasted some Munster cheese and I loved it. So if I want a special treat, I buy Munster cheese. What kind of cheese do you like on your sandwiches?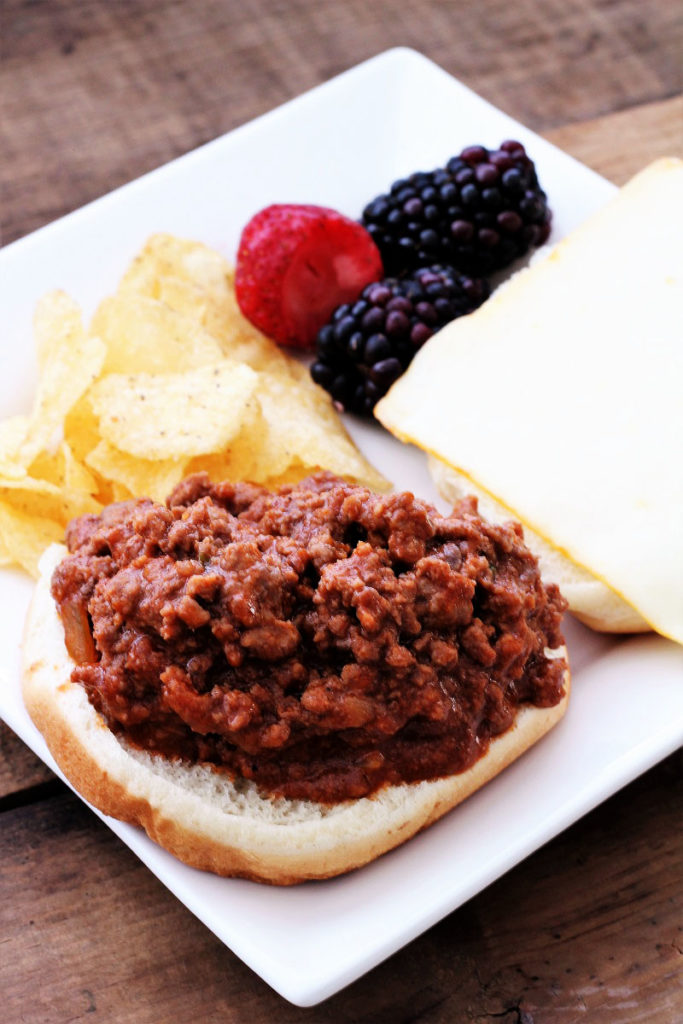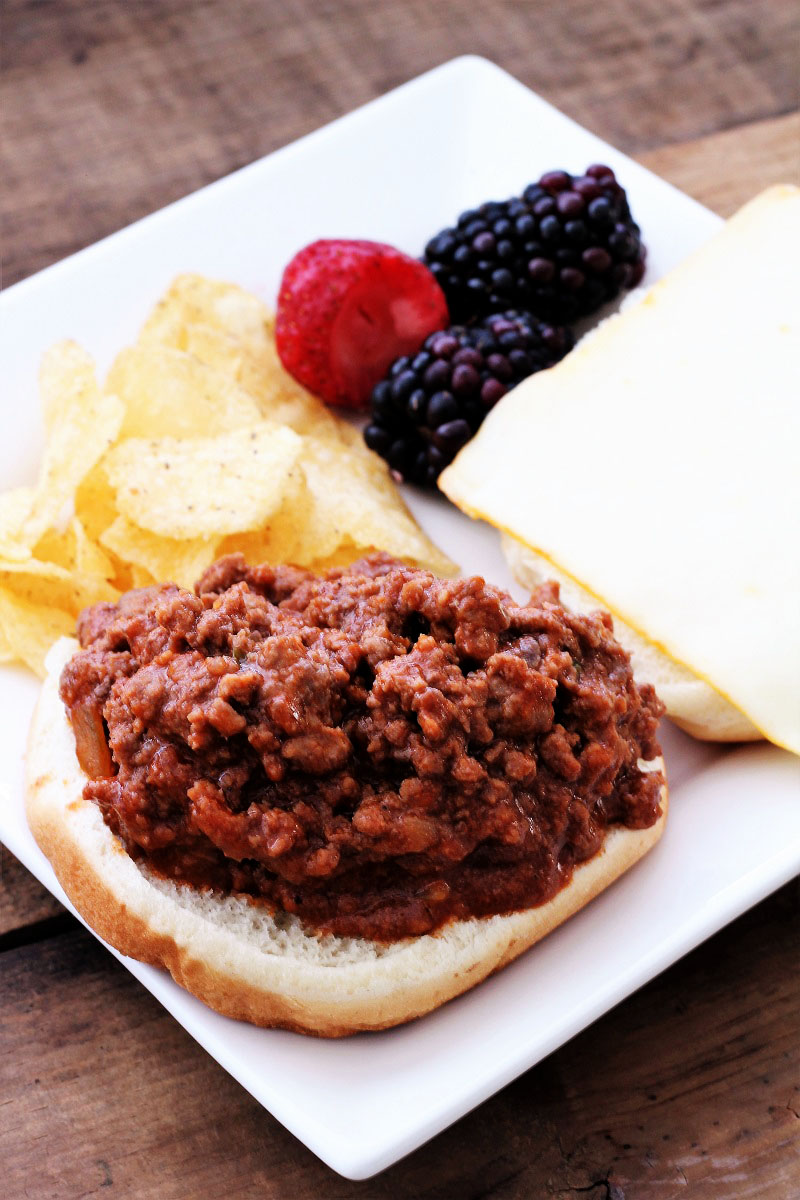 However if you have lock jaw like I have had, you just might want to leave the bun off. It is really hard to get into your mouth. So I chose to eat it like a salad. I can chew pretty good, I just can't open my mouth.
Maybe it is a blessing because I have already lost 5 lbs. However, I do not recommend this as a diet, as it is a little painful. TMJ affects a lot of people.
Some of the things that I read that will help it, are biting on a clothes pin to strengthen the muscles, using a warm wash cloth on it to get it to relax, and there are also a few exercises that they recommend.
My next idea was to visit a Chiropractor,  but it was Labor Day and they were all closed for the day. The other problem is that the one I usually go to, broke his ankle playing soccer with his boys and he has been out of the office for 5 weeks.
Poor guy. He had to have surgery on it and he has to stay off of it for 6 weeks. I don't think that Doctors should ever have to get sick or have injuries. They seem like they are indispensable right?
I even tried meditation and I think that it is getting better, but I guess I have the mentality of a lot of other people; I want an instant fix.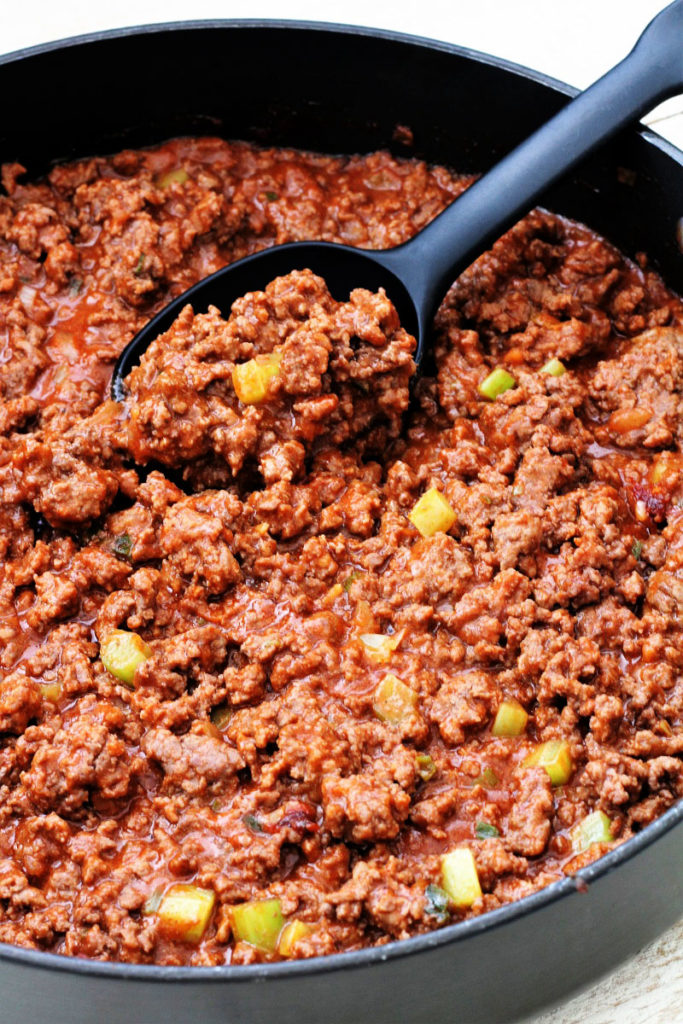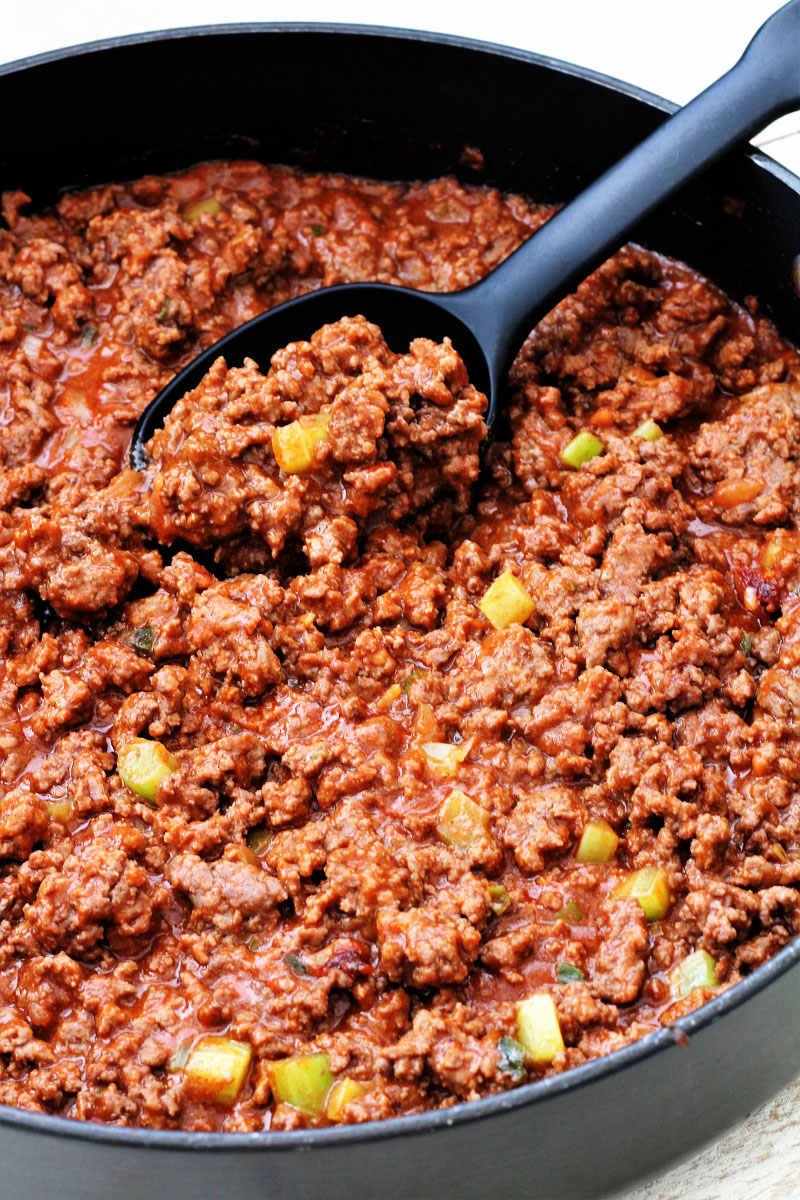 However today I am going to count my blessings! I have a lot to be thankful for. I have a wonderful family, cute grand kids, great brothers and sister, and barbecued sloppy joes to eat. I live in a wonderful neighborhood. I can't ask for anything else.
My home is nice and I live in a beautiful area. We have gorgeous mountains and pretty great weather. It has been a little hotter this summer, but I won't complain because I have everything I need.
I have been thinking about the people in Texas, and it is so impressive how they have come together to help each other out. There are so many good people out there and I know that people have also come from other states to help out.
It is amazing and a great reminder of what a great country we live in and how many people really do just want to help each other out. I hope that you had a wonderful Labor Day and that you got to enjoy time with people that you love. Thanks for all your goodness to each other and keep up the good work.


Yield: 6 people
Barbecued Sloppy Joes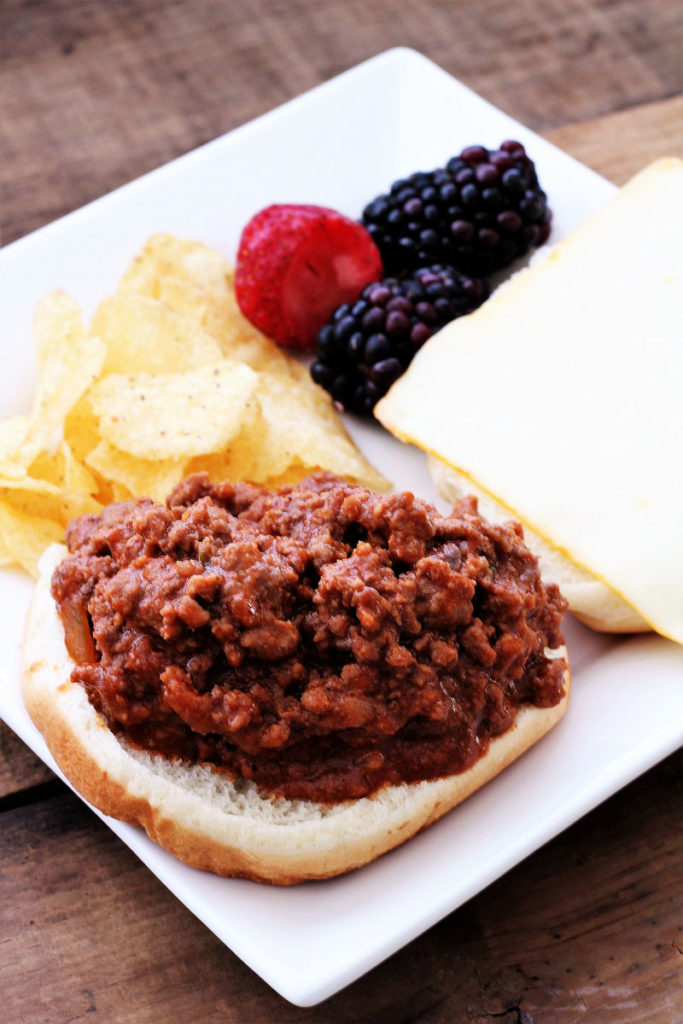 Prep Time 10 minutes

Cook Time 50 minutes

Total Time 1 hour
Ingredients
1 1/2 pounds lean ground beef
3/4 tsp salt
1/8 tsp black pepper
1/2 cup diced celery
2 Tbsp brown sugar
1 can tomato soup
1/2 cup chopped onion
1 Tbsp Worcestershire sauce
1 clove garlic (minced)
3/4 cup water
1/2 tsp paprika
1 Tbsp vinegar
1 tsp dry mustard
sliced cheese, optional
Instructions
In a large skillet, brown the ground beef. Remove excess fat.
Add the remaining ingredients and stir thoroughly.
Cover and simmer for 45 minutes or longer.
We like to serve this over hamburger buns, mashed potatoes, or even corn chips which makes it like a taco salad.