Dear friends and family, I am so excited to share this recipe for Hot Fudge for Ice Cream, with you. You are going to be thrilled that you tried it! It is the best hot fudge recipe ever!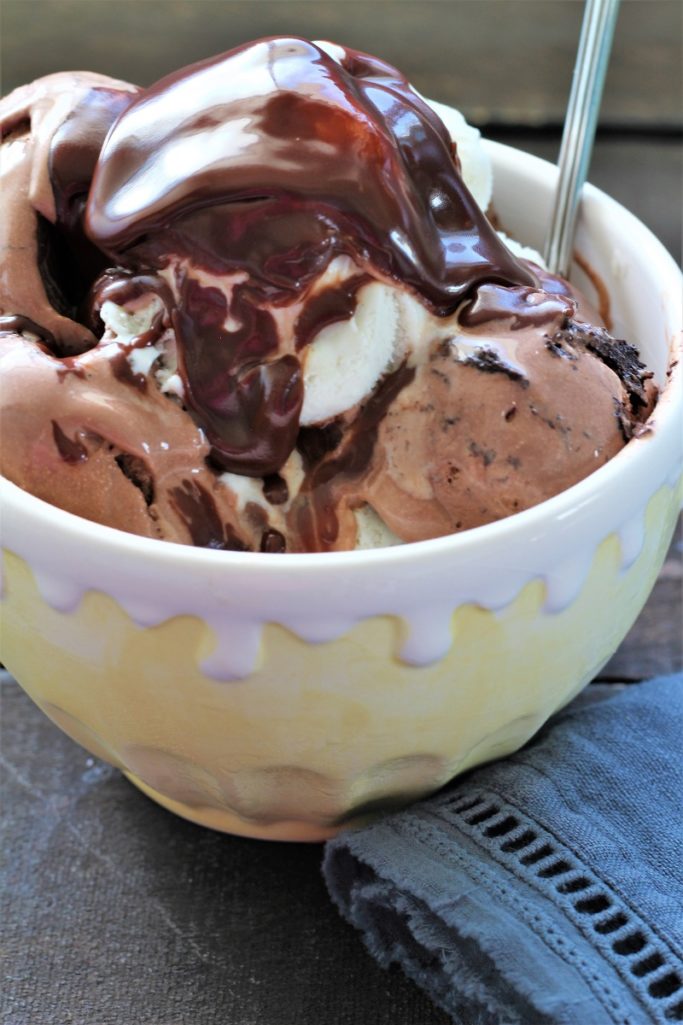 What Is Hot Fudge?
Hot Fudge is a thick chocolate sauce that's served warm, over ice cream.
If you want, you can even top the hot fudge with nuts, whipped cream or a maraschino cherry.
You can buy it in a can at the store, but this Hot Fudge recipe is so simple, and nothing beats homemade!!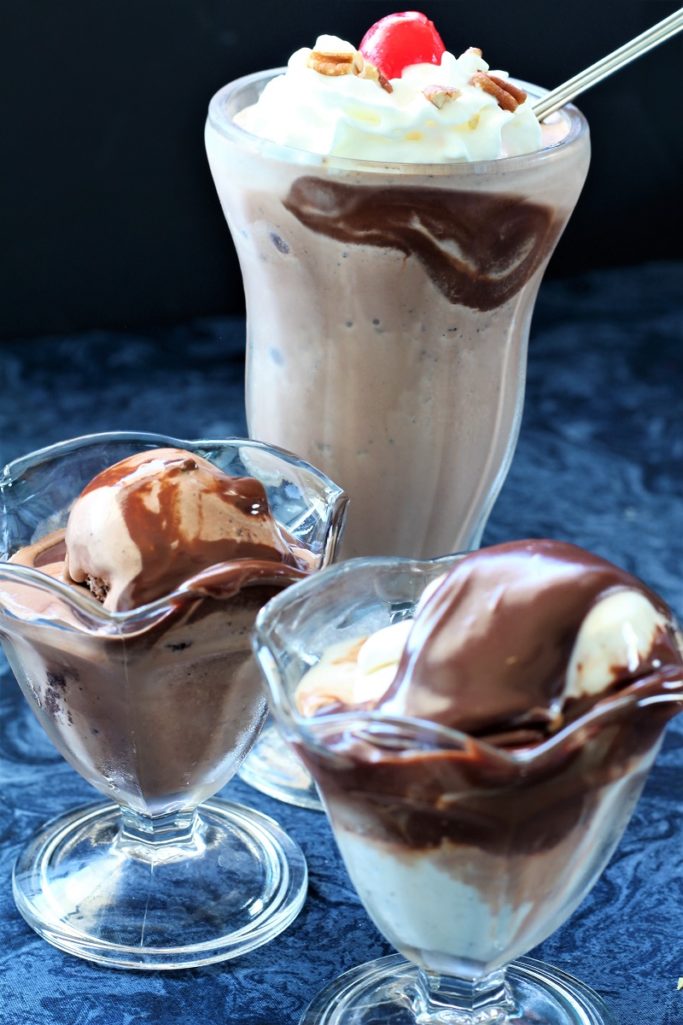 So I am over 6 cub scouts in my neighborhood. One day, I decided that it was time to do a cooking class. And so I invited each boy to bring a recipe. One of the boys brought this recipe for hot fudge and it was amazing.
I also had the boys make bread, and you know what, they did a great job. Their bread turned out delicious. I also helped the boys make a cook book that I hope that they will cherish all of their lives. It turned out to be one of my favorite den meetings.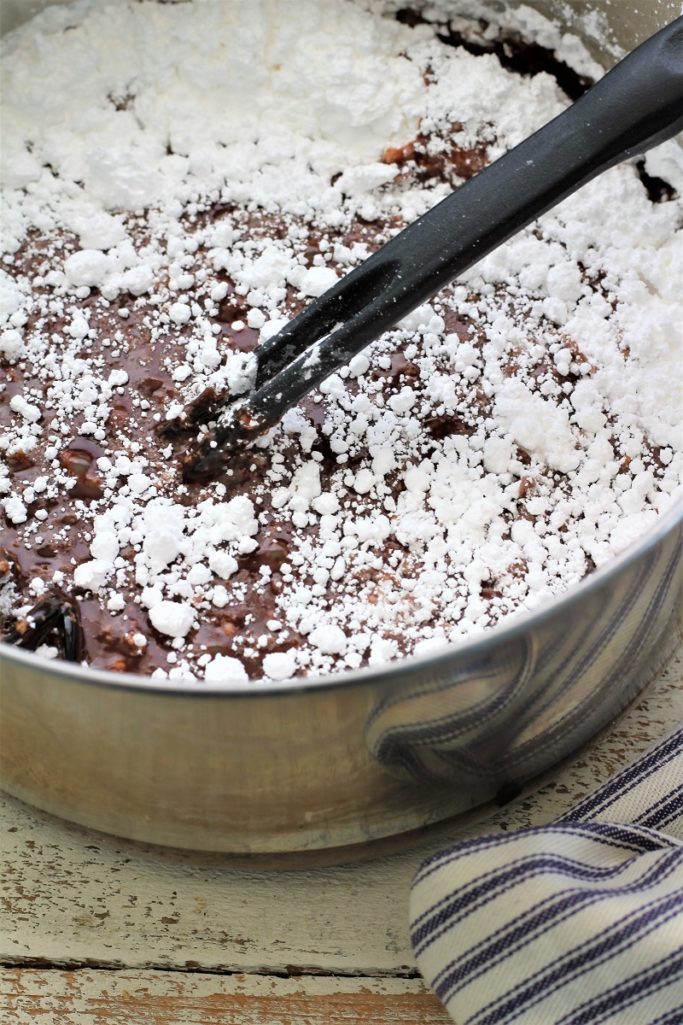 What Ingredients Do I Need For Hot Fudge For Ice Cream?
Chocolate chips
Butter
Evaporated milk
Powdered sugar
Vanilla
How Do I Make Hot Fudge For Ice Cream?
Add the butter and the chocolate chips to a pan. Slowly allow them to melt together.
Then add the evaporated milk and the powder sugar. I like to stir mine the whole time.
Then let it boil for 8 minutes.
Remove it from the heat and add the vanilla extract.
Then allow it to cool slightly.
Then you can pour your hot fudge over your ice cream.
This is a real treat and we even like eating this hot fudge over chocolate ice cream. One can never have enough chocolate!!
Here's a Recipe for You to Try Your Hot Fudge for Ice Cream:
Yield: 10 people
Hot Fudge for Ice Cream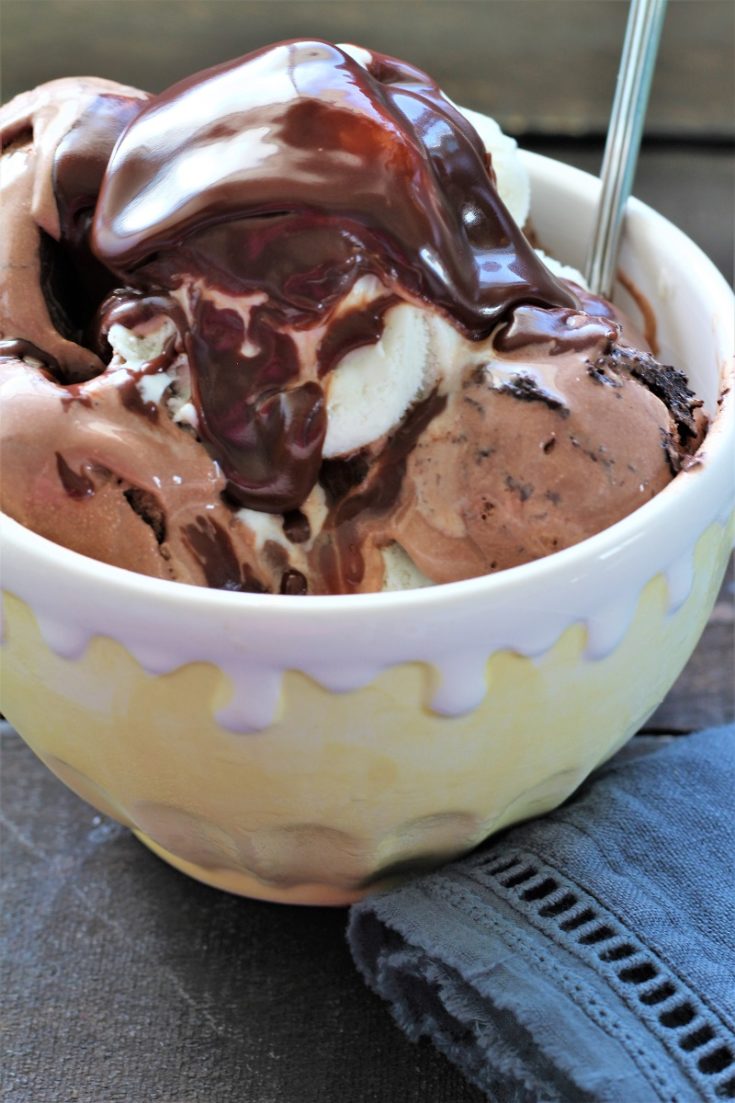 Prep Time 15 minutes

Cook Time 10 minutes

Total Time 25 minutes
Ingredients
1 (6 ounce) package chocolate chips
1 cube (1/2 cup) butter
1 1/3 cups evaporated milk
2 1/2 cups powdered sugar
1 teaspoon vanilla
Instructions
On medium heat, in a medium sauce pan, melt the butter and the chocolate chips.
Add the 1 1/3 cups milk and the 2 1/2 cups powdered sugar, stirring with a wooden spoon or a whisk.
Bring the mixture to a boil, and allow the mixture to boil for 8 minutes.
Make sure it is a medium boil and not a high boil.
Remove the mixture from the heat and add the 1 t. vanilla.
Place the fudge in a bottle, or something that you can pour the fudge over your ice cream from.
Allow the mixture to cool slightly, and pour over ice cream.
Store the remaining fudge in the refrigerator.
When using the hot fudge again, you may warm it in the micro wave on POWER level 5 in incriminates of 30 seconds until the desired temperature is reached.
Nutrition Information
Yield
10
Serving Size
1
Amount Per Serving Calories 183Total Fat 5gSaturated Fat 3gTrans Fat 0gUnsaturated Fat 2gCholesterol 13mgSodium 46mgCarbohydrates 34gFiber 0gSugar 33gProtein 2g

This data was provided and calculated by Nutritionix